Legacy Relic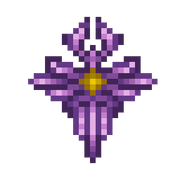 The Legacy Relic is a Gear in PickCrafter which could be only obtained if you owned any of those items before 3.0.
Fuel (maximum level 20 = +200% on fire duration; 60 seconds of on fire duration);
Lighter (maximum level 5 = -50% on fire cooldown; 5 minutes of on fire cooldown);
Block Doubler (maximum level 4 = +4 blocks on break);
Hopper Block (maximum level 9 = 100% breaking blocks in background).
Those items were turned into the Legacy Relic which gives permanent skills to the player who owns it.